Variant
Aura
Falcon LI (28.8Ah)
Kriti
Ex-Showroom Price
63,662*
Review & win 3000
Benling Icon Key Specification
Riding Range
75 km
Top Speed
28 kmph
Charging Time
7 to 8 hours
Acceleration
---------
Motor Power
250 watt
Battery
Lithium Ion
Battery Swapable
Yes
Home Charger
Free
App Availability
No
Warranty & Registration
Motor Warranty
2 years
Battery Warranty
2.5 years
Vehicle Warranty
1 year
Charger Warranty
---------
License & Registration
Not Required
Benling Icon Overview
Benling Icon is a low-speed electric scooter with a maximum speed is 25 kmph which means it does not require registration and license. Icon comes with a removable lithium-ion battery. This scooter has a breakdown assist button available, which helps take you 5 to 6 kilometers with a 15km per hour speed if the scooter breaks down in the middle of the road. It has also a front disc brake and a rear drum brake.

Apart from that this electric scooter is available with Intelligent Speedometer Console. The ground clearance of 165mm and the weight of the scooter is 66kgs. It has features like a smart keyless start and pushes a start-stop button. Along with it also has the feature of Parking Assistance for parking.

A regenerative braking system will prevent your battery from draining quickly. Besides that, it is available with mobile charging point and anti-theft alarm. Also, come with reverse mode and a hazard warning lamp switch.

Moreover, it comes with tubeless tires with alloy wheels. A super glow headlamp is available in it. It has Round Dial Digital Speedometer. Similarly, It has telescopic suspension for a smooth ride. along with It has an attractive tail lamp with Indicators.
Benling Icon Price
Benling Icon is available at starting ex-showroom price of Rs. 63,662 in India.
Available Colours
Benling icon electric scooter is available in 3 colors.
Pure White
Shiny Red
Matt Black
Variants of Benling Icon
Benling icon scooter is available in 2 variants – Icon LA and the top variant icon LI. LA price starts at Rs. 63,662 in India, and LI price starts at Rs. 74,000 (Ex-showroom).
Range and Speed
The ARAI has claimed both variants can travel a riding range of 70-75 km with a top speed of 25 kmph. But multiple icon owners, with whom our team spoke reported a 60 km riding range. It has also available with 4 modes in speed. The first mode gives 23 kmph, in the second mode 25 kmph, in the third mode, it gives 28 kmph, and in the fourth mode, it gives 32 kmph as per icon owners.
Battery and Charging Details
Benling LA can take around 7 to 8 hours and LI can take around 4 hours to fully charge with the home charger. LA scooter works with a 60 Volts 20 Ah hour lead-acid (VRLA) battery and LI with 60 Volts 22 Ah hour lithium-ion detachable battery. along with It having a 1.32 kWh battery capacity.
Motor and Power
Benling icon both variants generate 250 watts rated power from its brushless motor mounted on the rear wheel.
Display and Screen Details
This scooter comes with a digital meter in which you get to know the status of the battery and low battery indicator. Also, it has a speedometer which gives speed information. Apart from this, a trip meter informs how many kilometers your scooter has covered.
Rivals of Benling Icon
License, Registration, and Insurance
Benling Icon does not require a license, registration, and third-party insurance because it comes under a low-speed electric scooter. It has a motor power of 250W and a speed limit of 25 kilometers per hour.
Warranties on Battery, Motor, and Charger
The Company provides 2.5 years warranty on a lithium-ion battery pack after purchasing a benling Icon electric scooter. The battery life will be 6 years as per the company. It also has 2 years warranty on BLDC Hub Motor.

The company provides a 2.5 A (VRLA) and 6 A (Li-Ion) charger to charge the scooter, and can also install a wall charger at your desired location. It also has only a 1-year warranty that is for a non-fast charger.
Subsidies and Tax exemption on Icon
Centre Government:
The central government has offered a subsidy of Rs 15,000 per kWh of battery capacity (to a maximum of 40 percent of the vehicle cost) through the 2019 Faster Adoption and Manufacturing of Hybrid and Electric vehicles (FAME-II) schemed. This subsidy is included with the ex-showroom. But there is no subsidy allotted from the central government for the icon.
State Government:
State government subsidies will be directly transferred to your bank account. That means first. You have to pay the on-road price. After that, you will have to submit documents and bank details for the subsidy, and whatever state government subsidy will be there, will be credited to your bank account after a few days.
Benling Icon Competitors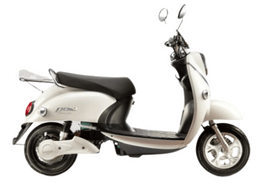 Ex-showroom price
63,000 Onwards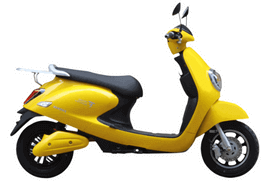 Ex-showroom price
73,079 Onwards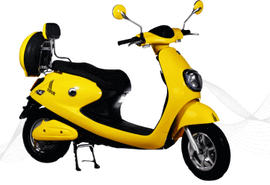 Ex-showroom price
51,900 Onwards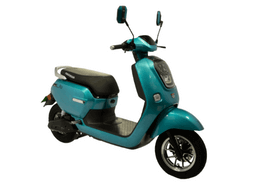 Ex-showroom price
66,993 Onwards
Benling Icon Owner Opinion
Good Things
Driving is so comfortable.
Comfortable seats.
Less charging time
Smart breakdown assistance button available
Could be Better
Build quality is not good.
There is not space for pillion
Ground clearance is not good
Front storage space is not enough
Note: These Pros and Cons are based on real benling Icon owners to whom our team has spoken.
Benling Icon Specifications
Running Cost Calculator
Use this Electric Bike Electricity Cost Calculator to find out the cost it will take to charge for your electric bike. To calculate your monthly fuel costs, you only need to input the kms you travel in a day, enter the cost of fuel in your local area.
Your monthly running cost is
Benling Icon Reviews
No review yet.
0 ratings
Review & win 3000