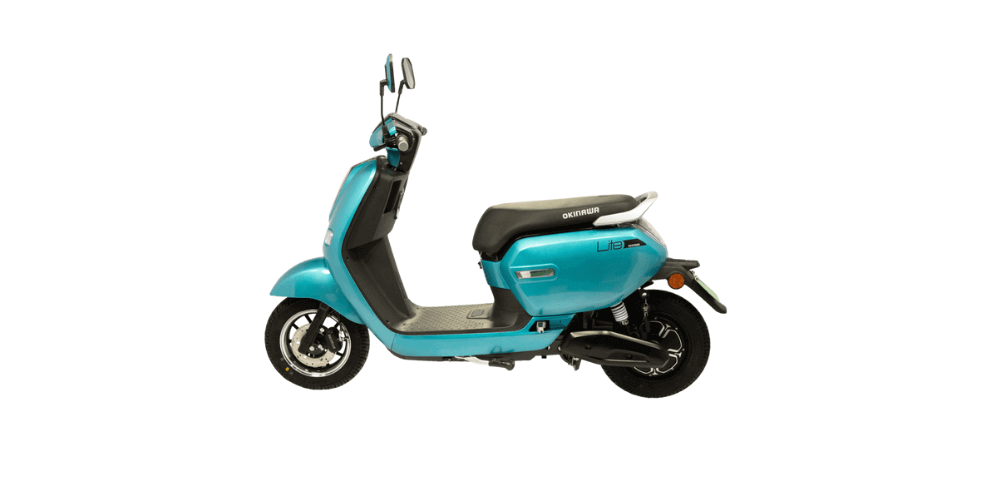 Version
iPraise Plus
Praise Pro
Ridge Plus
Cruiser
Raise
Dual
R30
Praise
Available In
Mumbai
Chennai
Hyderabad
Pune
Ahamadabad
Ahamadabad
Mumbai
Okinawa Lite's Key Specification
Range
60 km/c
Top Speed
25kmph
Charging Time
4-5 hour
Acceleration
----------
Motor Power
250 Watt
Battery
1.25 kWh
Battery Swapable
Yes
Home Charger
Free
App Availability
No
Okinawa Lite's Key Specification
Range
60 km/c
Top Speed
25kmph
Charging Time
4-5 hour
Acceleration
----------
Motor Power
250 Watt
Battery
1.25 kWh
Battery Swapable
Yes
Warranty & Registration
Motor Warranty
36 Months
Battery Warranty
3 Years
Vehicle Warranty
3 Years
Charger Warranty
----------
License & Registration
Not Required
Warranty & Registration
Motor Warranty
36 Months
Battery Warranty
3 Years
Vehicle Warranty
3 Years
Charger Warranty
----------
License & Registration
About Okinawa Lite
It is a low-speed electric scooter. You get more features like Stylish Aluminium Alloy Wheels, Push Type Pillion Footrest, Projector Headlamp with DRL, Push Start (on/off), Low Battery Indicator, Automatic Transmission, Auto Handle Lock, a Pass light, and Hazard function.

Some advanced features include E-ABS (Electronic-Assisted Braking System) with Regenerative Energy, a Remote function, a USB port for mobile charging, and Front Disc Brake. At the front, you get Hydraulic Telescopic Suspension, and at the rear Double Shocker with Duel Tube Technology.
Okinawa Lite Price and Variants
Okinawa Lite is available at starting price of Rs. 66,993 in India. At present, it has no variant.
Colour options
Here you are getting six colors to choose your favorite one.
Sea Green
Range and Speed of Okinawa Lite
The ARAI has claimed it can travel a riding range of around 50 -60 km on a single charge with a top speed of 25 kmph.
Battery and Charging Details of Okinawa Lite
Okinawa lite has come with a capacity of 1.25KWH with a Lithium-ion battery. It takes around 4-5 hours for a full charge. You can charge it at your home and a charging station. Okinawa has a detachable battery and a micro charger with an auto cut.
Motor and Power
Okinawa Lite electric generates around 250W power from its BLDC Motor mounted on the rear wheel, which is waterproof.
Display and Screen Details
Okinawa Lite electric scooter comes with a colored Digital Display. Also, it has a Speedometer which gives speed information. Apart from this, a Trip meter informs how many kilometers your scooter has covered.
Rivals of Okinawa Lite
Subsidies and Tax exemption on Okinawa Lite
The government doesn't subsidize electric scooters with less top speed and motor power of 250 w.
License, Registration, and Insurance
Okinawa Lite doesn't require a license, registration, and third-party insurance as it comes under a Low-speed electric scooter. It has a speed limit of 25 kilometers per hour and motor power of 250 w.
Warranty on Okinawa Lite
This electric scooter provides a 3years warranty for your battery and the Vehicle. It gives you 36months/30,000km warranty for your power motor(whichever is easier).
The company provides a charger to charge the scooter and can also install a wall charger at your desired location. This electric scooter provides you with a 3-year warranty for your Controller.
Okinawa Servicing
The company provides services for an Okinawa lite. But you will have to get the service done on time. You must complete that date given to you by the service center. You must get it done on the given date, and if some parts get damaged under warranty, be able to claim the warranty.
Okinawa Model Price
Models
Ex Showroom Price
iPraise Plus

On Road Price

1,13,023
On Road Price
Praise Pro

On Road Price

87,593
On Road Price
Ridge Plus

On Road Price

64,797
On Road Price
Cruiser

On Road Price

1,00,000
On Road Price
Raise

On Road Price

43,990
On Road Price
Dual

On Road Price

61,998
On Road Price
R30

On Road Price

61,998
On Road Price
Praise

On Road Price

75,000
On Road Price
Okinawa Lite FAQs
The on -road price of Okinawa Lite is Rs. 66,993 in 2022.
Okinawa Lite has the range of 60km/c with the top speed of 25kmph.
Okinawa Lite available in 6 different attractive color - Pearl Blue, Pearl white, Sunrise Yellow Glossy, Red Sea Green, Metallic Orange.
Okinawa Lite's Owner Opinion
Good Things
Cute and Beautiful Design.
Best for city rides.
USB port for mobile charging
The suspension setup is great
Removal battery to charge anywhere.
Could be Better
Small Seat.
The instrumental panel can't be read in daylight.
Boot Board with less space.
Poor battery life takes 5 hr to charge.
Handle lock doesn't work properly.
Okinawa Lite's Specifications
News of Okinawa Lite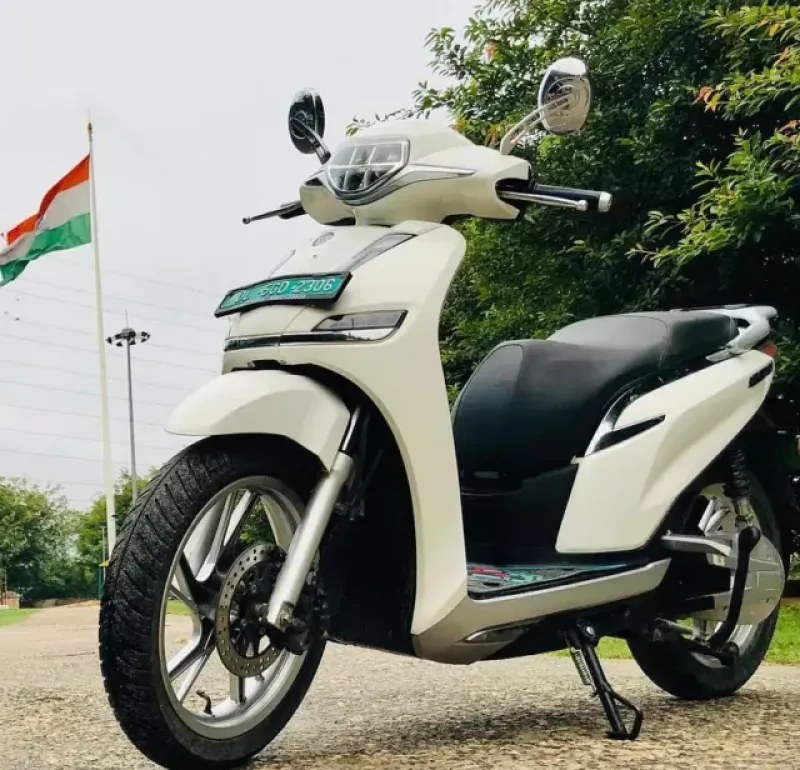 Dark Sides of Okinawa The EV making company in India....
According to a report from July 2022 Okinawa is the 2nd largest electric two-wheeler manufacturer in...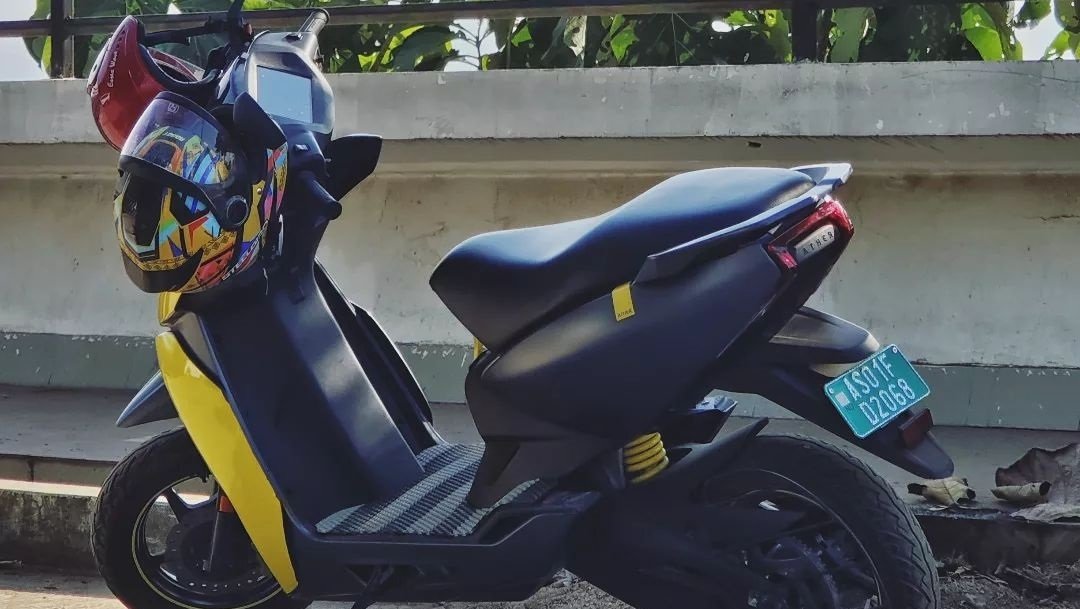 Ather 450X Gen 3 – Full Review | MyElectrikBike...
Ather 450X Gen 3 can offer a 146 km certified range. Ather's claims are realistic and their scoote...
Running Cost Calculator
Use this Electric Bike Electricity Cost Calculator to find out the cost it will take to charge for your electric bike. To calculate your monthly fuel costs, you only need to input the kms you travel in a day, enter the cost of fuel in your local area.
Your monthly running cost is
Rs. 79
per month