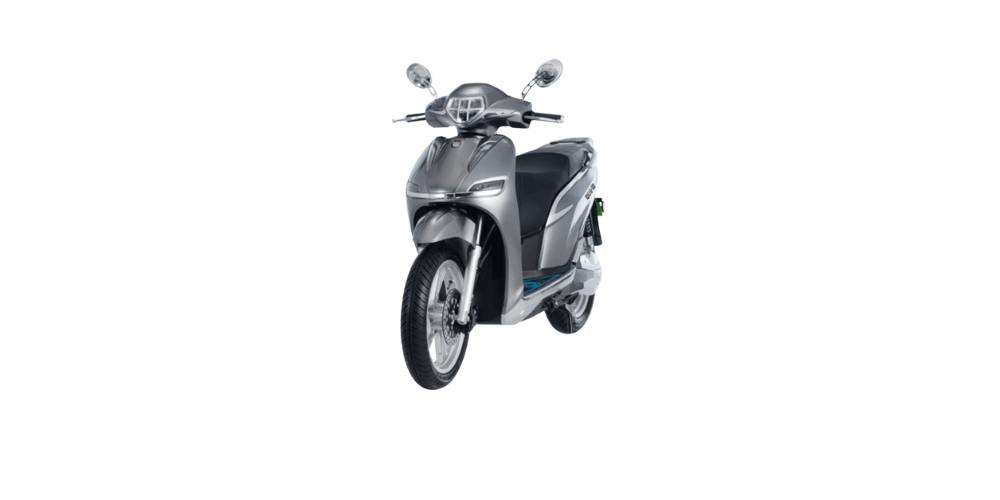 Okinawa Okhi 90

Ex-showroom price
Review & win 2000
1,86,006
*
Get On Road Price
Version
OKI 100
iPraise Plus
Praise Pro
Ridge Plus
Cruiser
Raise
Dual
Lite
R30
Praise
Okhi 90
Ex-Showroom Price
1,86,006
Review & win 2000
Okinawa Okhi 90's Key Specification
Range
160 km
Top Speed
90 kmph
Charging Time
4 hr (80% in 1 hr)
Acceleration
NA
Motor Power
3.8 kw
Battery
Lithium Ion
Battery Swapable
Yes
Home Charger
Free
App Availability
Yes
Okinawa Okhi 90's Key Specification
Range
160 km
Top Speed
90 kmph
Charging Time
4 hr (80% in 1 hr)
Acceleration
NA
Motor Power
3.8 kw
Battery
Lithium Ion
Battery Swapable
Yes
Warranty & Registration
Motor Warranty
3 Year
Battery Warranty
3 Year
Vehicle Warranty
NA
Charger Warranty
NA
License & Registration
Required
Warranty & Registration
Motor Warranty
3 Year
Battery Warranty
3 Year
Vehicle Warranty
NA
Charger Warranty
NA
License & Registration
Okinawa Okhi 90 overview
Okinawa Okhi 90 is a high-speed electric scooter. Okhi 90 comes with too many advanced features like OTA, a Keyless remote, an Automatic Key Locking System, Parking Mode, Electronic Braking System (EBS) with Regenerative Energy, a Push button start, and Anti-Theft Alarm.

It has a Mobile charging USB port, Secure Park Alert, Warrant record system, Luggage Box Light, Side Stand Sensor, Mobile Connectivity, and Aluminium Brake Lever. Also, it has an LED Headlight with DRLS, 16-inch Stylish Aluminium Alloy Wheels with Tubeless Tyres, and Disc Brake at both ends with the Combined Brake System.
Moreover, it has Hydraulic Telescopic suspension on the front side and another side Double Shocker with dual-tube Technology, Roadside Assistance (RSA), Chrome plated rear-view Mirror, Boot-space of 40ltr, find my Vehicle, Real-Time Asset Tracking with GPS, and Grab rail with ABS.
Okinawa Okhi 90 Price and Variant
Okinawa Okhi 90 is available at starting price of Rs. 1.21 Lakh in India. It does not have any variant because it is the base variant.
Colors options of Okinawa Okhi 90
Okinawa Okhi 90 is available in 4 different colors.
Wine Red, Jewellery Blue, Ash Grey, Pearl White.
Range and Speed of Okinawa Okhi 90
The ARAI has claimed it can travel a riding range of 160km in a single charge in normal mode with a top speed of 90 kmph. It has two-speed modes- ECO mode and SPORT mode.

When you ride this stylish electric scooter in Sport mode you will get a range of 160km/h while in ECO mode you get 200km/h.
Battery and Charging Details
Okinawa Okhi 90 has come with a capacity of 72v/50Ah with a lithium-ion battery, which is detachable. It takes around 3-4 hours for a full charge while 1 hour to charge 0-80%.

You can charge it at your home and at a charging station. Okinawa provides you with a micro Charger with the auto cut.
Motor and Power of Okhi 90
Okinawa Okhi 90 electric scooter generates around 3800W or 3.8KWpower from its BLDC Motor with the powerful HUB motor mounted on the rear wheel.
Display and screen details of Okinawa Okhi 90
Okinawa Okhi 90 has a digital display with a digital dashboard. It has SOS Alert, Curfew Alert, Digital Console, Bluetooth connectivity, Mobile Application, Music Play Control, Assist Navigation, and Call /SMS notification.

Moreover, it has Vehicle Battery Charge Status, Speeding Alert, Error Notification, Ignition on/off status, Geo-fencing, and Immobilization. Also, it has a colored digital Speedometer that gives speed information. Apart from this, a Trip meter informs how many kilometers your scooter has covered.
Rivals of Okinawa Okhi 90
Subsidies and Tax exemption on Okinawa Okhi 90
Centre Government:
The central government has offered a subsidy of Rs 15,000 per kWh of battery capacity (to a maximum of 40 percent of the vehicle cost) through the Hybrid, and Electric vehicles (FAME-II) scheme. But this subsidy is included with the ex-showroom price of Okhi 90.
State Government:
State government subsidies will be directly transferred to your bank account. That means first. You have to pay the on-road price. After that, you will have to submit documents and bank details for the subsidy, and whatever state government subsidy will be there, will be credited to your bank account after a few days.
License, Registration, and Insurance
Okinawa Okhi 90 requires a license, registration, and third-party insurance as it comes under a High-speed electric scooter where the top speed is 90 kmph and motor power is 3.8 kW.
Warranty on Okinawa Okhi 90
The Okinawa Okhi 90 gives you a 3-years warranty on Battery.

It also has a

3 Yrs/30,000KMs (whichever is earlier)

warranty on BLDC Hub Motor.
Okinawa Model Price
Models
Ex Showroom Price
Okhi 90

On Road Price

1,86,006
On Road Price
OKI 100

On Road Price

1,00,000
On Road Price
iPraise Plus

On Road Price

1,45,956
On Road Price
Praise Pro

On Road Price

99,645
On Road Price
Ridge Plus

On Road Price

76,285
On Road Price
Cruiser

On Road Price

1,00,000
On Road Price
Raise

On Road Price

43,990
On Road Price
Dual

On Road Price

79,813
On Road Price
Lite

On Road Price

66,993
On Road Price
R30

On Road Price

61,998
On Road Price
Praise

On Road Price

75,000
On Road Price
Okhi 90

On Road Price

1,86,006
On Road Price
Okinawa Okhi 90's Owner Opinion
Good Things
Long seat.
under seat storage sapce is 40 ltr..
Disk brake both the end.
16 Inch wheels.
Detachable battery.
Could be Better
No footrest for lady pillion
Expensive
Less service outlets
Note:- These Pros and Cons are based on real Okinawa Okhi 90 owners to whom our team has spoken.
Okinawa Okhi 90's Specifications
Additional Features
1. Boot space of 40ltr, 2. ABS, 3. Mobile Connectivity, 4. Anti Theft Aklaram, 5. Secure Park Alert.
Okinawa Okhi 90 Competitors
Running Cost Calculator
Use this Electric Bike Electricity Cost Calculator to find out the cost it will take to charge for your electric bike. To calculate your monthly fuel costs, you only need to input the kms you travel in a day, enter the cost of fuel in your local area.
Your monthly running cost is
Rs. 79
per month
Reviews of Okinawa Okhi 90
I want to buy this amazing scooter because of good quality & looks, big seat & height. Fast charging & good speed range. Low maintenance & service. It is good for travel.
2022-06-24
by
Niharika Verma
Visual Appeal

Reliability

Performance

Comfort

Service Experience

Maintenance cost

Extra Features