Variant
SE
XGT
TN 95
XGT X1
XGT KM
XGT X3
XGT X5
Available In
New Delhi
Mumbai
Pune
Chennai
Ex-Showroom Price
1,01,636*
Review & win 3000
Komaki XGT X4 Key Specification
Riding Range
180-220 km
Top Speed
25 km/h
Charging Time
3-4 Hours
Acceleration
---------
Motor Power
--------
Battery
Lithium Ion & Gel battery
Battery Swapable
No
Home Charger
Free
App Availability
Yes
Warranty & Registration
Motor Warranty
3 years
Battery Warranty
3 years
Vehicle Warranty
3 Years
Charger Warranty
3 years
License & Registration
Required
Komaki XGT X4 Overview
Komaki XGT X4 electric scooter is a low-speed two-wheeler. It is equipped with advanced features like Anti-theft Alarm, Emergency Repair switch, SBS for better safety, and Bis wheels to enhance Stability. It has wireless functions like Multiple Sensors, Self Diagnosis, and a Vivid innovative desk. Xgt X4 electric scooter has ample boot space so that you can keep Helmet and Battery together.
Komaki XGT X4 Price and Variant
The starting ex-showroom price of Komaki XGT X4 is rs 101363 to rs 124476. It has four variants :
XGT X4 60V,35AH (ex-showroom price Rs. 101363)

XGT X4 72V,31AH with smart BMS (ex-showroom price Rs. 107538)

XGT X4 72V, 31AH without smart BMS (ex-showroom price Rs. 102199)

XGT X4 Advance Lithium Technology (ex-showroom price Rs. 124476)
XGT X4 color options
The XGT X4 electric scooter is available in only one color: Red.
Range and Battery of Komaki XGT X4
The ARAI has claimed it can travel a riding range of around 180-220km/ch on a single charge. Komaki XGT X4 runs on a battery capacity of 70 V/31 Ah. The Li-ion rechargeable battery ensures that the scooter is long-lasting and easily charged.
Display and Screen details of XGT X4 e-scooter
Komaki XGT X4 has a digital display with a digital dashboard. It has a digital console and a digital clock to track the time. Also, it has a Speedometer, Odometer, Tachometer, clock, low battery indicator, and a more practical function that gives speed information. Apart from this, a Trip meter informs how many kilometers your scooter has covered.
Warranty on Komaki XGT X4
Komaki XGT X4 e-scooter gives you a 3-years warranty on a Lithium-ion battery.

XGT X4 electric scooter has a 3-years warranty on Hub Motor.

On Charger, you get a 3-year warranty.

XGT X4 has a 3-year warranty on the Vehicle.
Komaki XGT X4 Competitors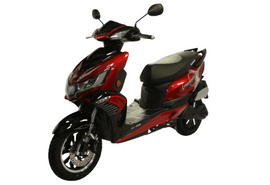 Ex-showroom price
1,45,965 Onwards
139 km
58 kmph
4-5 hrs (approx.)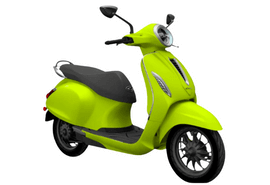 Ex-showroom price
1,45,210 - 1,54,189 Onwards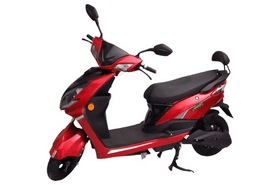 Ex-showroom price
71,500 Onwards
60 kms*
25 kmph
3 - 3.5 Hours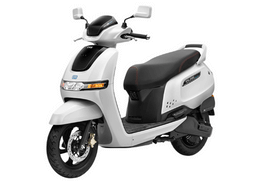 Ex-showroom price
1,33,552 - 1,46,732 Onwards
Komaki XGT X4 Owner Opinion
Good Things
Three riding modes
Fine range for city usage
Disc brakes in front
No license required
Could be Better
lack of support system
Poor-sales service
Note: These Pros and Cons are based on real Komaki XGT X4 scooter owners to whom our team has spoken.
Komaki XGT X4 Specifications
Additional Features
Bluetooth Speaker, Anti-theft lock, Emergency Repair Switch, BIS Wheels Enhance Stability, Multiple Sensor, Self Diagnosis, Wireless Updatable Features, VIVID Smart Dash, Smart BMS Active Balanceing, Advance Lithium Technology
Komaki XGT X4 News
XGT X4 Smart Scooters | Powerful Electric Scooter & Bikes...
A big comfortable seat for two and a large trunk underneath, the new 'Komaki XGT' Series provides mo...
Running Cost Calculator
Use this Electric Bike Electricity Cost Calculator to find out the cost it will take to charge for your electric bike. To calculate your monthly fuel costs, you only need to input the kms you travel in a day, enter the cost of fuel in your local area.
Your monthly running cost is
Komaki XGT X4 Reviews
No review yet.
0 ratings
Review & win 3000