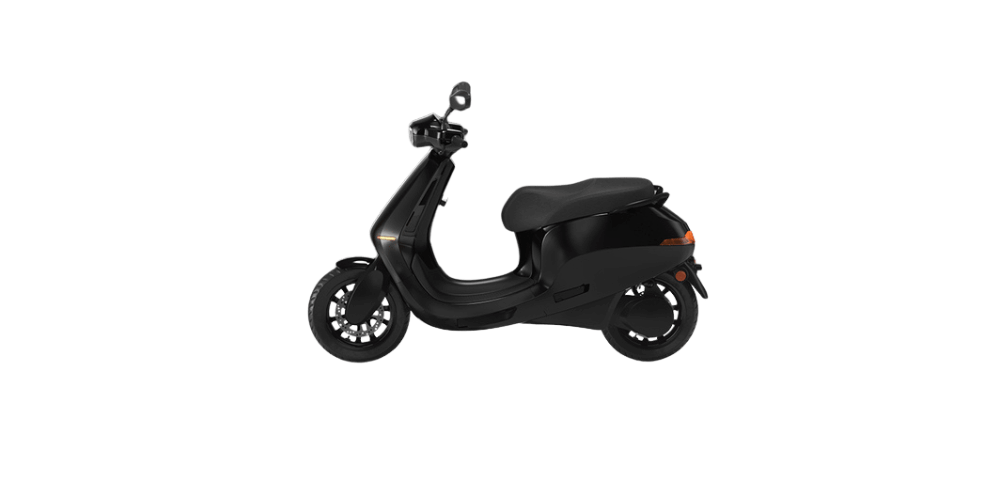 Ola S1

Ex-showroom price
Review & win 2000
99,999
*
Get On Road Price
Available In
New Delhi
Pune
Chennai
Chandigarh
Ladakh
Puducherry
Hyderabad
Surat
Jaipur
Lucknow
Kanpur
Nagpur
Indore
Thane
Bhopal
Visakhapatnam
Pimpri & Chinchwad
Patna
Vadodara
Ghaziabad
Ludhiana
Agra
Nashik
Faridabad
Meerut
Rajkot
Varanasi
Srinagar
Ola S1's Key Specification
Range
141km
Top Speed
95kmph
Charging Time
5 hrs
Acceleration
0-40 kmh in 3.8sec
Motor Power
5.5 Watt Motor Power
Battery
2.98 kWh
Battery Swapable
Yes
Home Charger
Free
App Availability
Yes
Ola S1's Key Specification
Range
141km
Top Speed
95kmph
Charging Time
5 hrs
Acceleration
0-40 kmh in 3.8sec
Motor Power
5.5 Watt Motor Power
Battery
2.98 kWh
Battery Swapable
Yes
Warranty & Registration
Motor Warranty
3years
Battery Warranty
3years
Vehicle Warranty
N A
Charger Warranty
3years
License & Registration
Required
Warranty & Registration
Motor Warranty
3years
Battery Warranty
3years
Vehicle Warranty
N A
Charger Warranty
3years
License & Registration
Ola S1 overview
Ola S1 is a high-speed electric scooter. It has many advanced features like Remote boot lock/unlock, Proximity lock/unlock, and get-home mode. It gets Reverse mode, HMI modes with sound, geo-fencing, a single Telescopic fork, Dual-LED Headlamp.
Along with an external charging point in the backside. Also, the company includes some alert features like Call Alerts, Anti-Theft Alerts, and Message Alerts.
Also, there is a considerable boot space where you can easily keep two Helmets. It helps to sit in your comfort zone. It also has built-in speakers, a Keyless Function, fast charging option, a Disc Brake, a pass switch, and Digital Console. Download the Ola S1 specification sheet PDF - click here.
Ola s1 Price
OLA S1 is available at starting price of Rs. 99,999/- (Ex-showroom) in India, including center government subsidies.
Colour options
OLA S1 is available in 5 different colors:
Variants of Ola S1
OLA electric scooter is available in 2 variants – Ola S1 and Ola S1 Pro, and both come with a lithium-ion battery.
Range and Speed of Ola S1
The company has claimed it could travel a riding range of 141/128 km on a single charge in normal mode with a top speed of 95 km/h. Ola s1 takes 3.8 seconds to accelerate 0-40kmph.
Battery and Charging details of Ola S1
The ola s1 comes with a 2.98KWh lithium-ion battery. Ola company gives you a 750w portable charger for home charging, which takes 4 hours and 48 minutes for a full charge. From the old hyper charger, you can charge 50 percent in just 18 minutes.
Motor and Power details of Ola S1
Ola s1 generates 8500W rated power from its mid-drive IPM motor, mounted on the rear wheel.
Display and Screen of Ola S1
Ola s1 electric scooter comes with a Waterproof Display, Mobile connectivity (Like; GPS, BLUETOOTH, WIFI), a digital clock, and a music system. It has a 7-inch instrumental cluster with a touch screen. Ola s1 is the 1st e-scooter which have cruise control.
This scooter comes with a digital meter in which you get to know the status of the battery. Also, it has a speedometer which gives speed information. A trip meter informs how many kilometers your scooter has covered.
Rivals of Ola S1
Warranties of Ola S1
The Ola s1 comes with a warranty of 3 years/unlimited km. on a lithium-ion battery pack after purchasing an Ola S1 electric scooter. The battery life will be six years, as per the company. The company gives the same 3-year warranty on the motor and a 3-year warranty too for the portable charger.
Subsidies and Tax exemption on Ola 1
Centre Government
The central government has offered a subsidy of Rs 15,000 per kWh battery capacity (to a maximum of 40 percent of the vehicle cost) through the Hybrid and Electric vehicles (FAME-SII) scheme. But this subsidy is included with the ex-showroom price of Ola S1.
State Government
OLa company will directly transfer state government subsidies to your bank account. You have to pay the on-road price. After that, you will have to submit documents and bank details for the offering. Whatever state government subsidy will be there will be credited to your bank account after a few days.
License, Registration, and Insurance
Ola S1 requires a license, registration, and third-party insurance because it comes under a high-speed electric scooter. It has a motor power of 8500W and a speed limit of 90 kilometers per hour.
Ola S1's Owner Opinion
Good Things
Speed is good.
Display visibility is good.
Cute and slim Design.
Boot space is enough to keep two helmets.
Braking can give you confidence in high speed.
Could be Better
Regenerative braking has issues.
The reverse mode has issues.
Grab rail is on the side, it should be on the backside.
The seat size is very small.
Note: These Pros and Cons are based on real ola electric s1 scooter owners to whom our team has spoken.
Additional Features
1. Voice Assistant 2. Welcome Screen 3. OTA Updates + Forced Updates 4. Manuaol SOS (on the HMI) 5. Predictive Maintenance (Brake pad Wear Sensor) 6. HMI Brightness Adjuster 7. Book Service Appoinment on the App 8.Track your Vehicle on the App 9 Recieve Call / Message / Access Contact 10. Infotainment
News of Ola S1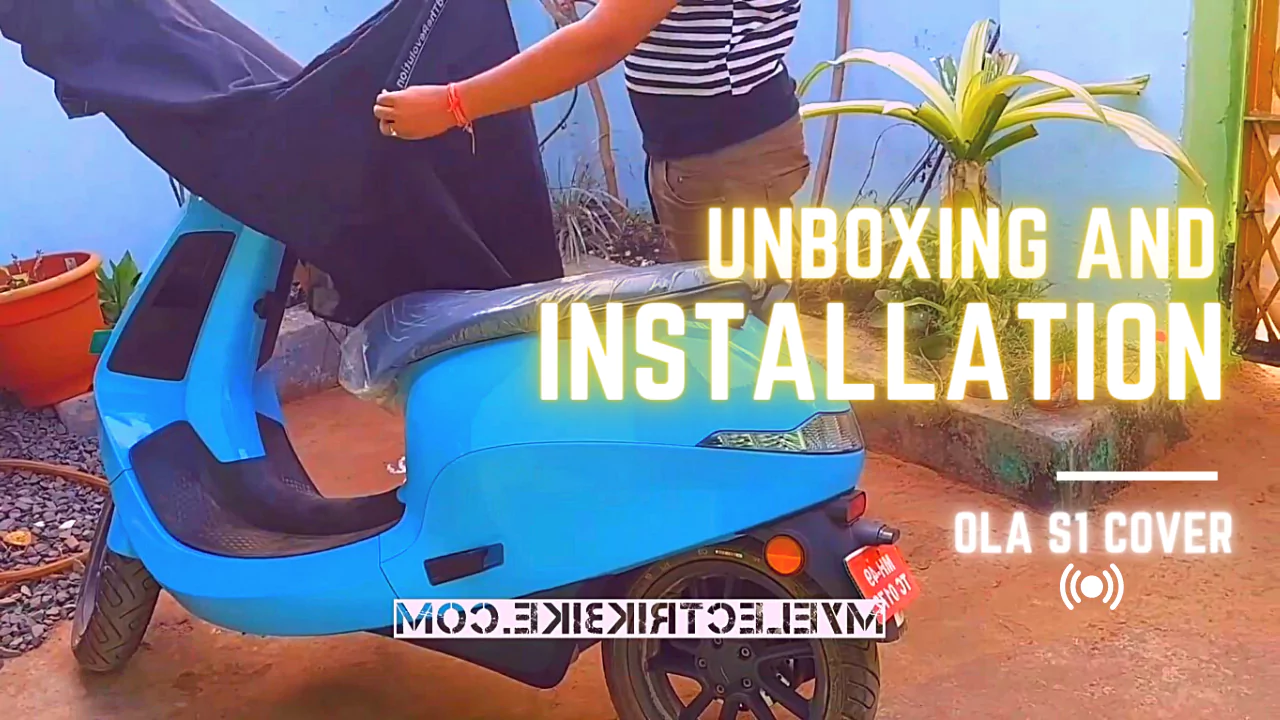 Ola S1 Cover Unboxing and Installation...
Ola company used to give Ola S1 cover on buying Ola S1 electric sooter, which used to be free. But n...
Running Cost Calculator
Use this Electric Bike Electricity Cost Calculator to find out the cost it will take to charge for your electric bike. To calculate your monthly fuel costs, you only need to input the kms you travel in a day, enter the cost of fuel in your local area.
Your monthly running cost is
Rs. 79
per month
Reviews of Ola S1
Need to modify
2022-05-28
by
karan singh
good but need to modifiy
Visual Appeal

Reliability

Performance

Comfort

Service Experience

Maintenance cost

Extra Features
very smooth and comfortable scooter
2022-11-30
by
Shailesh Shaw
Visual Appeal

Reliability

Performance

Comfort

Service Experience

Maintenance cost

Extra Features