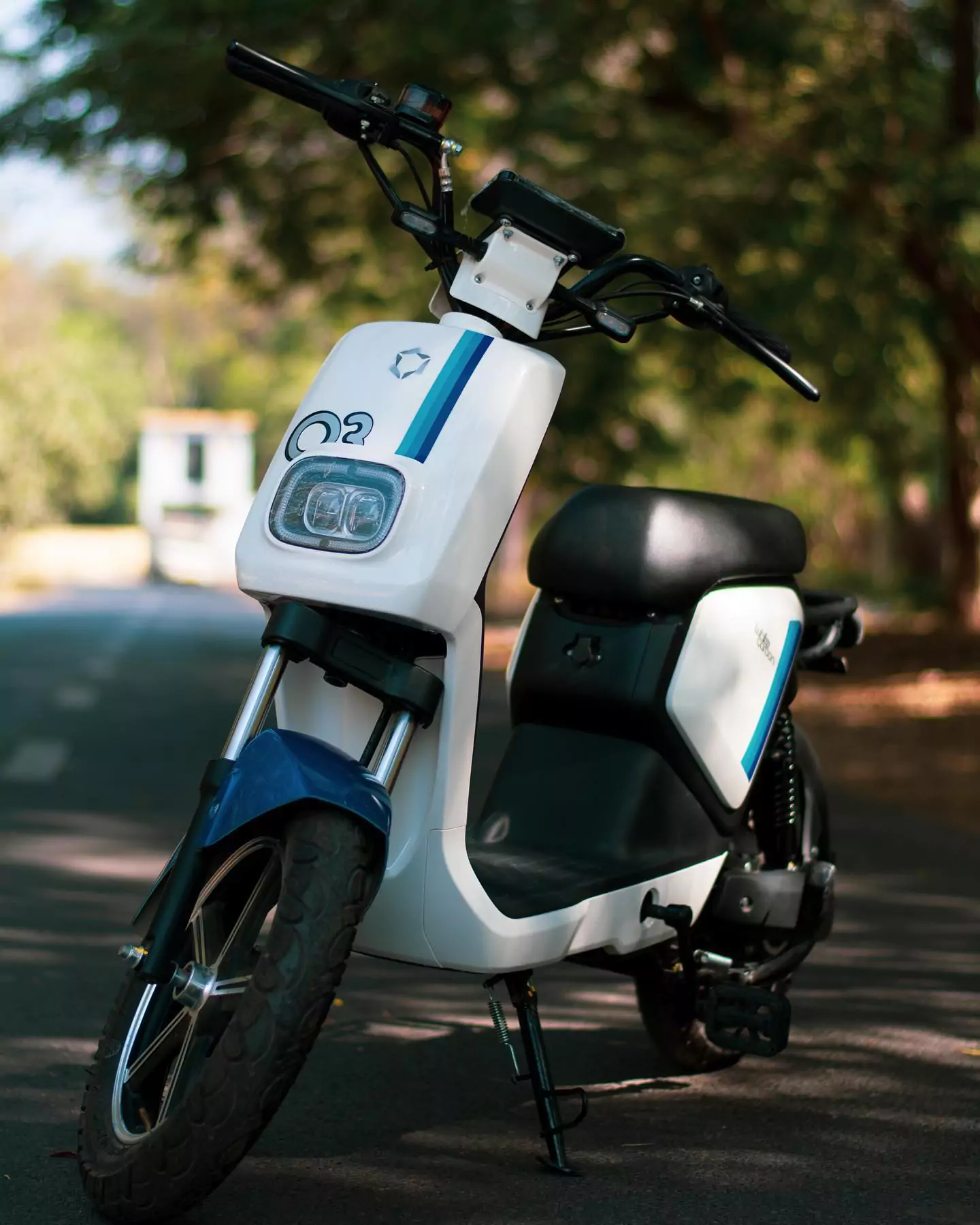 White carbon 03's Key Specification
Range
60 km/h
Top Speed
25 km/h
Charging Time
3-4 Hours
Acceleration
NA
Motor Power
250 watt
Battery
Lithium Ion
Battery Swapable
Yes
Home Charger
Free
App Availability
No
White carbon 03's Key Specification
Range
60 km/h
Top Speed
25 km/h
Charging Time
3-4 Hours
Acceleration
NA
Motor Power
250 watt
Battery
Lithium Ion
Battery Swapable
Yes
Warranty & Registration
Motor Warranty
NA
Battery Warranty
36 Months
Vehicle Warranty
NA
Charger Warranty
NA
License & Registration
Not Required
Warranty & Registration
Motor Warranty
NA
Battery Warranty
36 Months
Vehicle Warranty
NA
Charger Warranty
NA
License & Registration
White Carbon 03 overview
White Carbon 03 is an electric scooter with high performance, zero emissions two-wheeled electric vehicle. It is a very comfort speed electric scooter. Moreover, the scooter comes with IP57 waterproof rating BLDC motor that makes the ride more easy and fancy at the same time.

Besides, White Carbon 03 offers a compact Lightweight electric scooter which is very cheap and is easy to ride being a low-speed electric scooter as well as. It is a perfect option for first-time riders, college-goers, and an elderly people.

Furthermore, a combination of several ground-breaking and innovations the White Carbon 03's smart battery outperform others in safety, power density and efficiency.
Key Features
Advanced Digital Display

Portable Battery

Alloy wheels

Pedal Assistance

Smart Controller

Anti-theft alarm

Electronic ABS
Colour options
White Carbon 03 scooter is available in three attractive colour which are:-
Price and variants
White Carbon 03 scooter is available in the price tag of Rs. 55,900. It has no variant.
Display and connectivity system
White Carbon 03 scooter gets an aggressively style with LED headlamp, Tail lamp and turn indicators. Apart from this, it has also a digital Odometer, 5" LCD Speedometer, Tachometer and regenerative breaking system as well as. On the other hand, the scooter has LED bulb head light and LED front signal lamp.

It has also front storage box and low-battery indicator. On the other hand, this White Carbon 03 also gets an under seat storage space and additional storage. Furthermore there are also many more features of White Carbon 03 like Smart controller, Charging Point, reverse mode, Removable battery, Pedal assistant, Anti-theft alarm etc.
Brakes, Wheels & Suspension
White Carbon 03 scooter rides on a Hydraulic Telescopic at the front suspension and Dual shocker with tube technology at rear suspension for a very comfortable and pleasant ride. Furthermore, the anchoring power comes with disc brakes at front side and drum brakes at rear side.

On the other hand, it rides on 3*10-inches alloy wheels and tubeless tyres. Moreover, White Carbon 03 has 12 tubes FOC controller, energy efficiency converting rate 95%+ dual protection EABS with regenerative braking system.
Battery, Range and Motor
White Carbon 03 electric vehicle has IP57 waterproof rating BLDC 250 watt motor. In spite of this, it connects with a 48 V/20 Ah lithium-ion battery pack which takes roughly 3 to 4 hours to get fully charged. The top speed of the White Carbon 03 is up to 25 kmph.
Therefore the scooter provide the range up to 60 km per charge. On the other hand this White Carbon 03 has a quick charge capability.
Competitors of White Carbon 03
Warranties of White Carbon 03
White Carbon 03 Electric Scooter gives you 3 years/36 months of battery Warranty. And there is no specific warranty of motor is given by the company. Typically scooters run around 6000-8000 km a year, so chances are that it won't need replacement for 6-7 years.
Subsidy on White Carbon 03
White Carbon 03 scooter two-wheeler electric scooter is not eligible for the FAME II subsidy scheme. Because this scooter has powered with 250 watt hub motor which gives the range up to 60 km and a top speed up to 25 kmph.

The initial subsidy amounted to 10,000 per kWh and was capping at 20 % of the cost of the vehicle. In 2021 the government has revised the subsidy available to improve the rate of adoption of EVs, which had been relatively low till then.
License and Registration
However, you do not need license and Registration in India to ride this White Carbon 03 250 W powered electric scooter with the range up to 60 km. Basically, when an electric two-wheeler having a power output less than 250 watts and a top speed no greater than 25 kmph is not required for license and registration because. It classified as an electric bicycle or electric-bike but you do not need registration & license to ride this scooter.
White carbon 03's Owner Opinion
Good Things
Cost-Effective
Minimal Maintenance
Eco-Friendly
Fast charging
Eco-Friendly
Could be Better
Range could be better
Poor-sales service
Battery-power drops
Note:- These Pros and Cons are based on real White Carbon 03 scooter owners to whom our team has spoken.
White carbon 03's Specifications
Additional Features
• Advanced Digital Display • Portable Battery • Alloy wheels • Pedal Assistance • Smart Controller • Anti-theft alarm • Electronic ABS
White carbon 03 Competitors
Running Cost Calculator
Use this Electric Bike Electricity Cost Calculator to find out the cost it will take to charge for your electric bike. To calculate your monthly fuel costs, you only need to input the kms you travel in a day, enter the cost of fuel in your local area.
Your monthly running cost is
Rs. 79
per month