Hero Electric Optima CX Dual Battery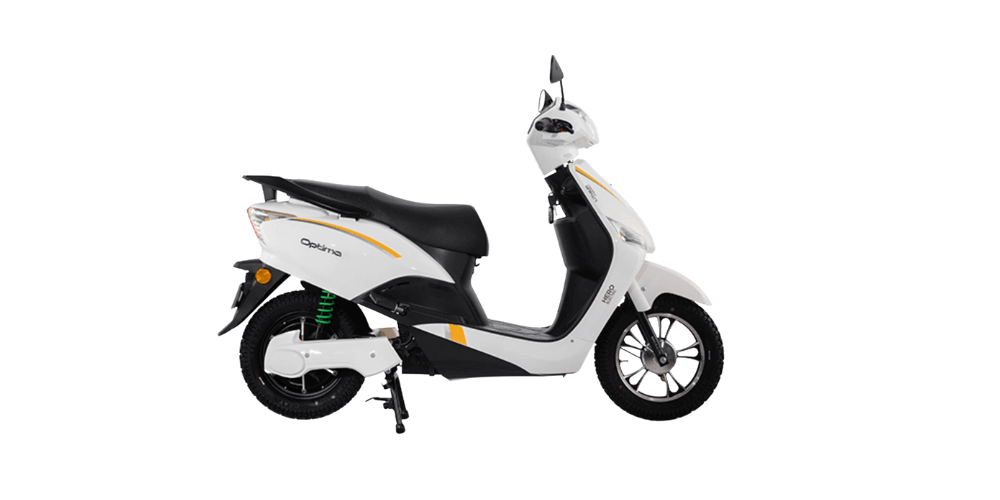 Variant
Hero Electric Optima CX Dual Battery
Ex-Showroom Price
85,190*
Review & win 3000
Hero Electric Optima CX Dual Battery Key Specification
Riding Range
140 km
Top Speed
45 kmph
Charging Time
4-5 hours
Acceleration
NA
Motor Power
1200
Battery
Lithium ferro phosphate
Battery Swapable
Yes
Home Charger
Free
App Availability
Yes
Warranty & Registration
Motor Warranty
3 years
Battery Warranty
3 years
Vehicle Warranty
3 years
Charger Warranty
NA
License & Registration
Required
Hero Electric Optima
Hero Electric Optima CX Dual Battery is an electric scooter. This CX Dual Battery variant comes with an engine that delivers maximum power and maximum torque respectively. In terms of styling, the scooter looks similar to the HX version.

The sleek design is filled with features such as a halogen headlight. Also, hero optima is a compact Lightweight electric scooter that is not very expensive and is easy to ride being a low-speed electric scooter. A raise is a perfect option for first-time riders, college-goers, and elderly people.
Additional Features
Digital Instrument

Cruise Control

Walk Assist

Remote Lock

Anti-TheftAlarm

USB charging port

Reverse Mode
Available State
The company has captured almost every part of India. Some of the listings are Delhi, Gujarat, Maharashtra, Odisha, Karnataka, Tamil Nadu, Uttar Pradesh, Rajasthan, West Bengal, etc.
Colour Options
Hero Electric Optima CX Dual battery scooter is available in four attractive colors which are:-
Price and Variant
Hero Electric Optima CX Dual battery Scooter is available at the price of Rs.77, 490. It has no variant because it's the variant of the Hero Electric Optima CX electric scooter.
Display and Connectivity System
Hero Electric Optima CX Dual Battery Scooter gets an aggressively styled LED headlamp, Tail lamp, and turn indicators. Other than this, it has a digital Odometer, Speedometer, Tachometer, and regenerative braking system.

Hero Electric Optima CX Dual battery has an LED bulb headlight and bulb front signal light. Also, It has a front storage box and low-battery indicator. This also gets an under-seat storage space and a front storage box.

Moreover this, there are many more features like Bag Hook, Round Charging Point, Glove Box, Bold Styling, Aerodynamic body design, etc.
Brakes, Wheels, and Suspension
For a pleasant ride, Hero Electric Optima CX Dual battery rides on a Telescopic fork in front and dual shock absorber in back. The anchoring duties are handled by drum brakes on both sides.
Battery, Range, and Motor
Hero Electric Optima CX Dual Battery has a 550 Watt BLDC hub motor with a peak power of 1.2 KW. It is connected to a 51.2V/30 Ah lithium Ferro Phosphate battery pack which takes roughly 4-5 hours to fully charge. The top speed of the scooter is limited to 45 kmph, and its full-battery range is claimed to be around 140 kmph.
Competitor of Optima CX Dual Battery
Warranties on Optima CX Dual Battery
Hero Electric Optima CX Dual battery Electric Scooter gives you 3 years of Vehicle Warranty, and 3 years of battery warranty.
Other than this, you get 36 months/30,000 km of Motor warranty (whichever is earlier).
Scooters usually run around 6000-8000 km a year, so chances are they won't need a replacement for 6-7 years.
Subsidy and Tax Exemption
Hero Electric Optima CX Dual battery two-wheeler electric scooter is eligible for the FAME II subsidy scheme. Just because this scooter gives a range of up to 80 km and a top speed of up to 45 km. The initial subsidy amounted to 10,000 per kWh and was capped at 20 % of the cost of the vehicle. In 2021 the government has revised the subsidy available to improve the rate of adoption of EVs, which had been relatively low till then.
License and Registration
You do need a license and Registration in India to ride this 550-watt-powered electric scooter with a range of up to 45 km. When an electric two-wheeler has a power output of fewer than 250 watts and a top speed no greater than 25 kmph not required for license and registration. It is classified as an electric bicycle or electric bike but you need registration & license to ride this.
Servicing Details
There are 337 Hero Electric Service Centers spread across 23 states and union territories in India. The company cares deeply about the ownership of its customers. This means that they will not be limited to just selling you scooters.
Hero electric has a dedicated service team in every city where they sell. Also, the company gives you free service for up to 3 years and paid service for more than 15 years.
Hero Electric Optima CX Dual Battery Photos
Hero Electric Optima CX Dual Battery Competitors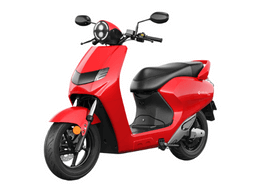 Ex-showroom price
45,000 - 79,999 Onwards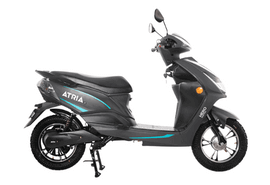 Ex-showroom price
71,690 Onwards
Hero Electric Optima CX Dual Battery Specifications
Running Cost Calculator
Use this Electric Bike Electricity Cost Calculator to find out the cost it will take to charge for your electric bike. To calculate your monthly fuel costs, you only need to input the kms you travel in a day, enter the cost of fuel in your local area.
Your monthly running cost is
Hero Electric Optima CX Dual Battery Reviews
No review yet.
0 ratings
Review & win 3000