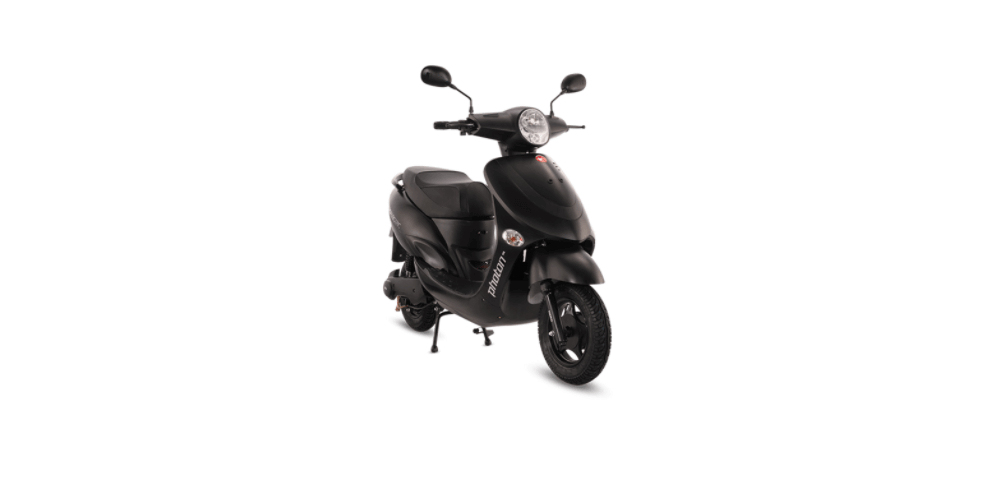 Hero Electric Photon HX

Ex-showroom price
Review & win 2000
80,790
*
Get On Road Price
Available In
Chennai
Mumbai
New Delhi
Pune
Hero Electric Photon HX's Key Specification
Range
90 KM
Top Speed
45 Kmph
Charging Time
5 hours
Acceleration
NA
Motor Power
1200 | 1800 Watts
Battery
Lithium-ion
Battery Swapable
No
Home Charger
Free
App Availability
Yes
Hero Electric Photon HX's Key Specification
Range
90 KM
Top Speed
45 Kmph
Charging Time
5 hours
Acceleration
NA
Motor Power
1200 | 1800 Watts
Battery
Lithium-ion
Battery Swapable
No
Warranty & Registration
Motor Warranty
3 Years
Battery Warranty
3 Years
Vehicle Warranty
NA
Charger Warranty
NA
License & Registration
Not Required
Warranty & Registration
Motor Warranty
3 Years
Battery Warranty
3 Years
Vehicle Warranty
NA
Charger Warranty
NA
License & Registration
Hero Electric Photon HX
The Hero Electric Photon HX is a high-speed scooter. Photon HX comes with some awesome attractive features like a Regenerative Braking System, Reverse mode, Remote lock with Anti-Theft Alarm, Digital Instrumental Cluster, USB port, and a Combi Brake system.

It has some additional features like a Push-button start, Low Battery Indicator, a Pillion Seat Passenger footrest, Alloy wheels, an LED Headlamp with DRLS, Pillion Grabrail, an Automatic Transmission, and Boot space.
Available states and Cities
This scooter is available all over India State like Andhra Pradesh, Assam, Bihar, Chandigarh, Chhattisgarh, etc.
Photon HX Price
Photon Hx is available at starting price of Rs. 80,000 in India
Color options of Photon HX
Here you get 3 different attractive colors – Beige, Blue, and Matte Black.
Variant of Photon HX
This is the transformation of Hero Electric Photon.
Range and speed of Hero Electric Photon HX
The ARAI has claimed it can travel a riding range of around 90km in a single charge with a top speed of 45 kmph. This electric scooter accelerates quickly.
Battery Capacity details
Hero Electric Photon HX has come with a capacity of 72V/26Ah with a Lithium-ion battery. It takes 5 hours for a full charge. You can not charge it at your home. It comes with a portable battery but you can not remove this battery (from the showroom we get all this information).
Motor and Power of Photon HX
Hero Electric Photon HX electric generates around 1200 W power from its BLDC Motor and powerful Hub motor mounted on the rear wheel. Its peak power is 1800Watts.
Display and Screen of Photon HX
Hero Electric Photon HX electric scooter comes with a digital display with a digital console. It has a waterproof display. Also, it has a Speedometer which gives speed information.
Rivals of Hero Electric Photon HX
Subsidies and Tax exemption on Photon HX
Centre Government:
The central government has offered a subsidy of Rs 15,000 per kWh of battery capacity (to a maximum of 40 percent of the vehicle cost) through the Hybrid, and Electric vehicles (FAME-II) scheme.
State Government:
State government subsidies will be directly transferred to your bank account. That means first. You have to pay the on-road price. After that, you will have to submit documents and bank details for the subsidy, and whatever state government subsidy will be there, and will be credited to your bank account after a few days. Moreover, to View states-wise subsidies and road tax exemptions.
License, Registration, and Insurance
Photon HX requires a license, registration, and third-party insurance as it comes under a High-speed electric scooter. It has a speed limit of 45 kilometers per hour and motor power of 1200W.
Warranty on Hero Electric Photon HX
The Hero Electric Photon HX will have a 15,000km service with a 3-year/50,000km warranty, while the battery will have an estimated lifespan of 70,000km. The battery life will be 6 years as per the company. It also has a 3years warranty on BLDC Hub Motor. The scooter has an in-built charger, and the vehicle can be charged by plugging into a regular 5 ampere of the home power outlet.
Servicing details
The company provides 3free servicing for a Hero Electric Photon HX scooter. But you will have to get the service done on time. You cannot skip that date given to you by the service center. If not received, do so on the given date and some parts get damaged under warranty. Then you will not be able to claim the warranty.
Hero Electric Model Price
Models
Ex Showroom Price
Optima LX (VRLA)

On Road Price

51,440
On Road Price
NYX HX Dual Battery

On Road Price

77,540
On Road Price
Atria LX

On Road Price

71,690
On Road Price
Dash

On Road Price

62,000
On Road Price
Flash LX

On Road Price

59,640
On Road Price
Flash LX VRLA

On Road Price

46,640
On Road Price
NYX LX

On Road Price

68,999
On Road Price
Optima HX Dual Battery

On Road Price

77,490
On Road Price
Photon 48V

On Road Price

65,469
On Road Price
Photon HX

On Road Price

80,790
On Road Price
Hero Electric Photon HX FAQs
Hero Electric Photon HX's Owner Opinion
Good Things
Can Carry heavyweight.  
Decent Charging Time.
Horn on both side.
Fast charging facility.
Government subsidy.
Could be Better
Weak suspension.
Small tires.
Break discharge battery.
Drum breaks.
Not Comfortable.
Note: These Pros and Cons are based on real Hero Electric Photon HX scooter owners to whom our team has spoken.
Hero Electric Photon HX's Specifications
Hero Electric Photon HX Competitors
Video of Hero Electric Photon HX
News of Hero Electric Photon HX
Running Cost Calculator
Use this Electric Bike Electricity Cost Calculator to find out the cost it will take to charge for your electric bike. To calculate your monthly fuel costs, you only need to input the kms you travel in a day, enter the cost of fuel in your local area.
Your monthly running cost is
Rs. 79
per month