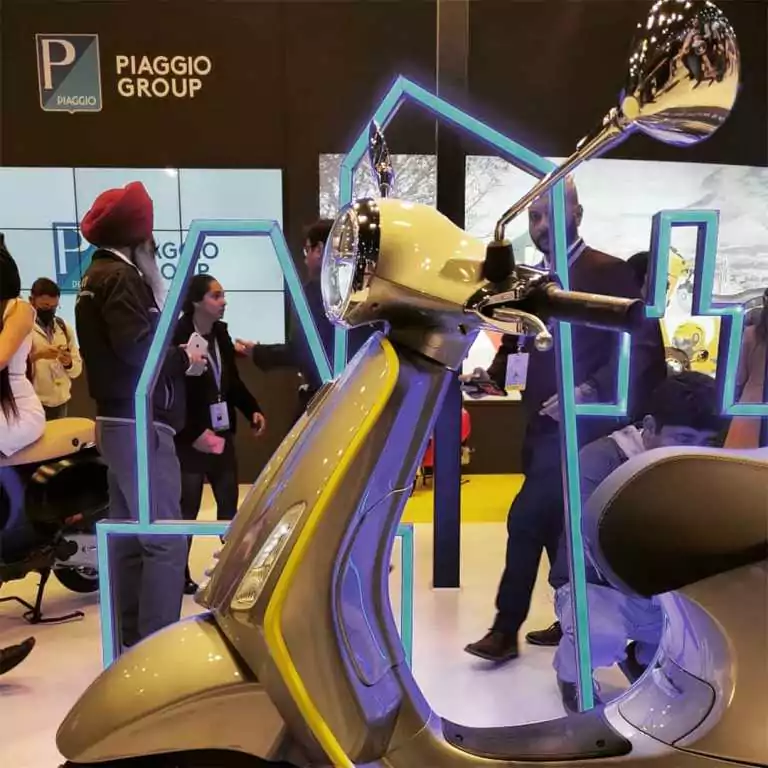 Expected Launch Date
2023
Vespa Elettrica 45 kmh Key Specification
Riding Range
100 km
Top Speed
45 kmph
Charging Time
4 hours
Acceleration
NA
Motor Power
3.5 kW
Battery
Lithium Ion
Battery Swapable
Yes
Home Charger
Free
App Availability
Yes
Warranty & Registration
Motor Warranty
NA
Battery Warranty
NA
Vehicle Warranty
NA
Charger Warranty
NA
License & Registration
Required
Vespa Elettrica (45 kmph)
Vespa Elettrica 45 kmph is an eco-friendly soul that helps cities breathe, combined with iconic elegance to create two-wheeled mobility shaping our roads' future. It is a symbol of trust and comes with a dynamic design. It is the perfect balance between the latest eco-friendly innovations. Vespa Elettrica gives you fantastic riding performance and brings together intelligent technology. The combination of control software in the electric engine, lithium-ion batteries, and Power Unit makes the Vespa Elettrica incredibly silent whether it is running in the eco mode.
Vespa Elettrica 45 kmph has almost same features as 70 kmph variant. It is a breeze to use. The under-seat storage of this Vespa Elettrica holds the designed helmet and a battery recharge cable. The battery can be connected to wall-mounted electrical sockets or public charging system. Vespa Elettrica sports company's design combines modern inclusion and technology. This e-scooter has curved body panels,
Price and Variants
Vespa Elettrica 45 kmph e-scooter has yet to be launched in India. But there are good chances that it will be found soon. Vespa Elettrica is expected to launch in 2023, and its expected price is Rs 65,000. The company offers two models called eco and power to its two different variants of e-scooter- 45 km/h and 70 km/h
Colors
Vespa +Elettrica 45 km/h is available in six attractive colors, which are given below:-
•
Blue
•
Yellow
•
Grey
•
Dark Grey
•
Light Green
• Black
Display and Connectivity system
Vespa Elettrica 45 kmph features the 4.3-inch TFT digital instrument panel connected via Bluetooth to the Vespa Mia app. The app will help you create a state-of-the-art infotainment system to check your trip stats. The Vespa Elettrica also gets a fully-digital multimedia instrument cluster. Despite this, it has many more features; you can keep an eye on your bike's various parameters, also answer calls, read messages, activate voice and commands, and even manage your music playlists. It has full-LED light and heavy usage of chrome garnishing throughout the body. The utility box is also enough to get a light and a USB charging port.
Brakes, Wheels, and Suspension
This Vespa Elettrica 45 kmph e-scooter gives a very comfortable riding posture. On the other hand, it also weighs 130 kilograms. The riding posture also would allow the rider to maintain the vehicle well. The high-end suspensions on both ends will ensure a smooth and comfortable ride. 140 mm mechanical drum brakes are inbuilt, slow the rear wheel, and work with a regenerative-braking mechanism.
Battery, Range, and Motor
The heart of Vespa Elettrica 45 kmph is a Power Unit capable of delivering continuous power of 3.5 kW DC Motor and peak power of 4 kW. It combines with a torque of over 200 Nm. On the other hand, it provides superior performance to a traditional 50 cc scooter. The battery recharge cable on this scooter is under the seat. The battery can charge fully in 4 hours. The Vespa Elettrica gets a 48V 86 Ah battery that gives you a smooth ride. This Vespa Elettrica e-scooter gives you a range of up to 100 km and a top speed of up to 45 kmph.
Competitors
• TVS Iqube (1,00,000 Ex-Showroom Price)
• Ola S1 (99,999 EX-Showroom prices)
• Ather 450X (1,55,657 EX-Showroom price)
• Bajaj Chetak (1,54,189 EX-Showroom price)
• Ather 450 Plus (1,31,647 EX-Showroom price)
Warranties
Though the Vespa Elettrica e-scooter has yet to be launched, we could not give the correct details, but the company Vespa provides a standard warranty of 24 months. Typically scooters run around 6000-8000 km a year, so chances are they won't need a replacement for 6-7 years.
Subsidy on Vespa Elettrica
Vespa Elettrica 45 kmph two-wheeler electric scooter is eligible for the FAME II subsidy scheme because this scooter has powered with a max power of up to 3500 watts, giving a range of up to 100 km and a top speed of up to 45 kmph. The initial subsidy amounted to 10,000 per kWh and was caping at 20 % of the cost of the vehicle. In 2021 the government revised the support available to improve the adoption rate of EVs, which had been relatively low till then.
License and Registration
However, you need a license and Registration in India to ride this 3500 W powered battery capacity Vespa Elettrica electric 45 kmph scooter with a range of up to 100 km. On the other hand, an electric two-wheeler with a power output of fewer than 250 watts and a top speed no greater than 25 kmph is not required for license and registration because it is classified as an electric bicycle or electric bike. Still, it would help if you had registration & support to ride this.
Vespa Elettrica 45 kmh Photos
Vespa Elettrica 45 kmh Colors
Vespa Elettrica 45 kmh Competitors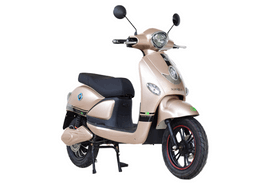 Ex-showroom price
91,000 Onwards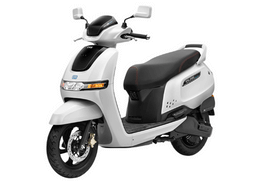 Ex-showroom price
1,33,552 - 1,46,732 Onwards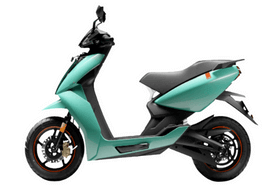 Ex-showroom price
1,31,647 Onwards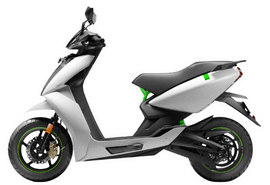 Ex-showroom price
97,999 - 1,37,657 Onwards
116 km
80 km/h
5 h 45 min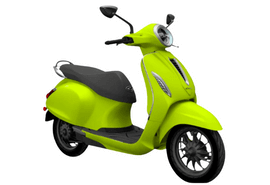 Ex-showroom price
1,45,210 - 1,54,189 Onwards
Vespa Elettrica 45 kmh Owner Opinion
Good Things
Super Silent
Decently loaded with features
Sober and bold design
Comfortable and Convenient
Could be Better
Expensive
lack of support system
Drum brakes at rear
Note:- These Pros and Cons are based on real Vespa Elettrica 45 kmph scooter owners to whom our team has spoken.
Vespa Elettrica 45 kmh Specifications
Vespa Elettrica 45 kmh FAQs
Additional Features
• Digital multimedia instrument cluster • Super Silent • Mobile connectivity • USB port • TFT Display • Full LED light • Manage your music playlist • Answer calls and read messages • Activate voice
Vespa Elettrica 45 kmh Video
Vespa Elettrica 45 kmh News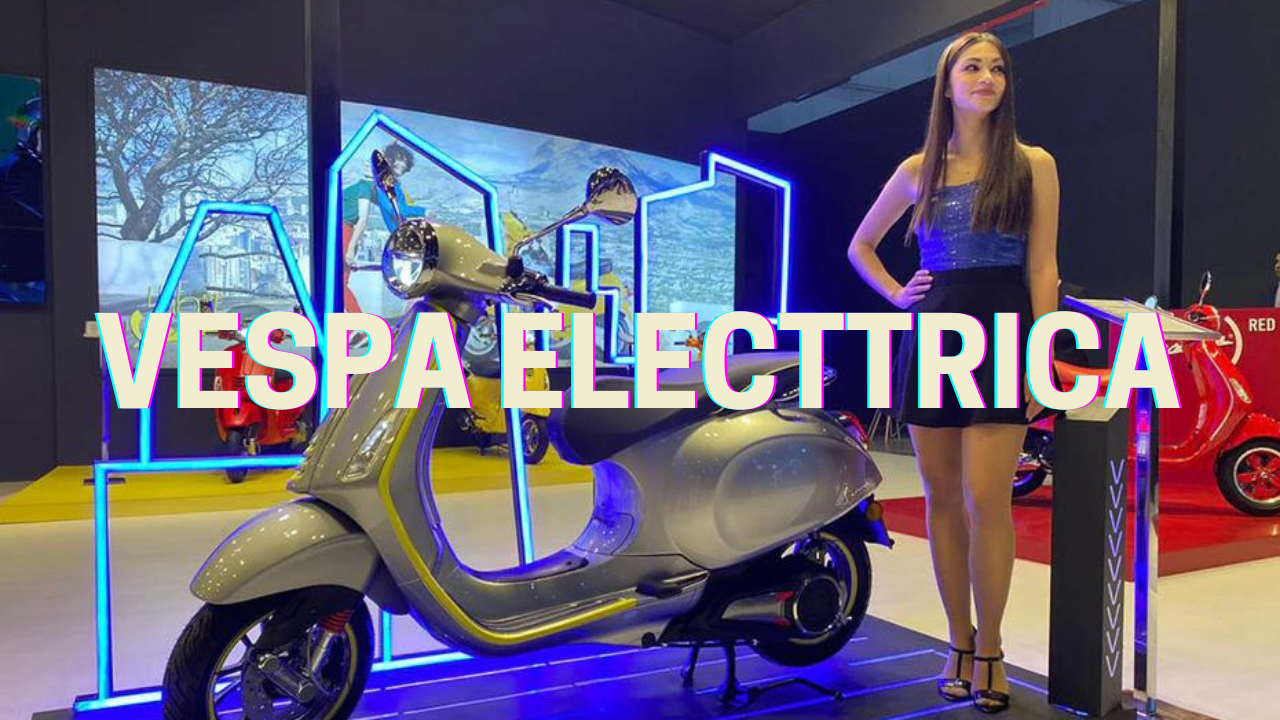 Vespa Electtrica Scooter at Auto Expo 2020 | Best Looking El...
Scooter at Auto Expo 2020 | Best Looking Electric Scoot! 4.2 Kwhr, 100 km range and 70 km/h top spee...
Running Cost Calculator
Use this Electric Bike Electricity Cost Calculator to find out the cost it will take to charge for your electric bike. To calculate your monthly fuel costs, you only need to input the kms you travel in a day, enter the cost of fuel in your local area.
Your monthly running cost is
Vespa Elettrica 45 kmh Reviews
No review yet.
0 ratings
Review & win 3000