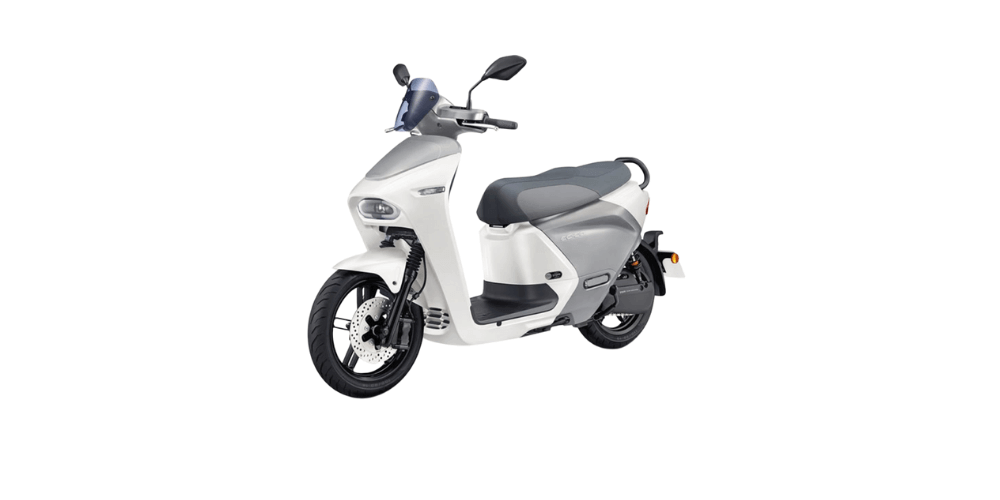 Available In
New Delhi
Mumbai
Ahamadabad
Pune
Chennai
Chandigarh
Ladakh
Puducherry
Hyderabad
Surat
Jaipur
Lucknow
Kanpur
Nagpur
Indore
Thane
Bhopal
Visakhapatnam
Pimpri & Chinchwad
Patna
Vadodara
Ghaziabad
Ludhiana
Agra
Nashik
Faridabad
Meerut
Rajkot
Varanasi
Srinagar
Aurangabad
Dhanbad
Allahabad
Ranchi
Coimbatore
Jabalpur
Gwalior
Vijayawada
Jodhpur
Madurai
Raipur
Kota
Guwahati
Solapur
Hubli and Dharwad
Bareilly
Moradabad
Gurgaon
Aligarh
Jalandhar
Tiruchirappalli
Bhubaneswar
Salem
Mira and Bhayander
Thiruvananthapuram
Bhiwandi
Saharanpur
Gorakhpur
Guntur
Bikaner
Amravati
Noida
Jamshedpur
Bhilai Nagar
Warangal
Cuttack
Firozabad
Kochi
Bhavnagar
Dehradun
Durgapur
Asansol
Nanded Waghala
Kolapur
Ajmer
Gulbarga
Jamnagar
Ujjain
Loni
Siliguri
Jhansi
Ulhasnagar
Nellore
Jammu
Sangli Miraj Kupwad
Belgaum
Mangalore
Ambattur
Tirunelveli
Malegoan
Gaya
Jalgaon
Udaipur
Ex-Showroom Price
1,00,000
Yamaha EC-05's Key Specification
Range
80-100 km
Top Speed
90 Kmph
Charging Time
2-3 hrs
Acceleration
0-60 km in 3.9 second
Motor Power
1.8 kW
Battery
Lithium Ion battery
Battery Swapable
Yes
Home Charger
Paid
App Availability
Yes
Yamaha EC-05's Key Specification
Range
80-100 km
Top Speed
90 Kmph
Charging Time
2-3 hrs
Acceleration
0-60 km in 3.9 second
Motor Power
1.8 kW
Battery
Lithium Ion battery
Battery Swapable
Yes
Warranty & Registration
Motor Warranty
Not Available
Battery Warranty
Not Available
Vehicle Warranty
Not Available
Charger Warranty
Not Available
License & Registration
Required
Warranty & Registration
Motor Warranty
Not Available
Battery Warranty
Not Available
Vehicle Warranty
Not Available
Charger Warranty
Not Available
License & Registration
Yamaha EC 05 Overview
Renowned motorcycle manufacturer Yamaha has launched its first electric scooter Yamaha EC 05, a joint venture between Gogoro-a battery-swapping infra manufacturing company.
Bengaluru-based ride-sharing startup DRIVEZY is adding Yamaha EC-05 electric scooters to its rental fleet. It is a car and bike Rental Company based in Bengaluru and the company provides its services in various cities like Mumbai, Bangalore, Pune, and Delhi.
The Yamaha EC 05 is designed by Yamaha and its powertrain and battery have been developed by Gogoro.
FEATURES
Swappable Battery

Disc brakes

ABS

Led headlamp

Digital Instrument cluster

Keyless Function
Yamaha EC-05 Price & Colors
It is expected that the price of this Yamaha EC-05 can be around Rs. 80,000 to Rs. 85,000 and the company will soon launch this product for commercial use in India.
This Electric scooter comes in four attractive different colors –
LED Blue

Diamond Black

Deep Blue

Sugar-White
Display features
The electric scooter Yamaha EC-05 carries an apron-mounted LED headlight and LED traffic indicators along with an LED taillight. It has a dual-tone paint finish. It also has a digital instrument cluster and keyless ignition.
Brakes, Wheels & Motor
Yamaha EC-05 has a top speed of 90km per hour. It has a pick-up from 0 to 50 km in just 3.9 seconds. The scooter portable lithium battery with swappable technology. It has Black alloy wheels with disc brakes at both ends.

Yamaha EC-05 scooter has adjustable handlebars and seat height making it very people friendly. The scooter has a 6400-watt electric motor.
Rivals of Yamaha EC-05
Warranties on Yamaha EC-05
As the scooter is still not launched so we can't comment on it now. Yamaha will soon be launching their first electric scooter which will come with many features then it will reveal all the main features and we will surely update it as soon as possible.
Available State
Yamaha is planning to launch this electric bike nationwide. The Yamaha EC-05 has not been launched in India yet. Yamaha will soon be launching their first electric scooter which will come with many features.

The Yamaha EC-05 is created in partnership with the Taiwanese e-scooter startup Gogoro and the scooter shares many features with the Gogoro2, including the power train and batteries.
Subsidies and Tax exemption Yamaha EC-05
If we talk about Yamaha EC-05, the prices of the vehicles they keep are very attractive, and many people like them too. However, as many states are now also helping people to buy electric vehicles, so you will easily be able to buy this Okinawa Cruiser. For now, kindly wait for the launching date.
License, Registration, and Insurance
The company has talked about the technical specification of this vehicle, which has the top speed of Yamaha EC-05 is going to be 100 km and the motor power will be 3000 watts. If so, then license, registration, and insurance will become necessary.
Final Thoughts about Yamaha EC-05
Lastly, we would suggest that if you are going to buy a Yamaha EC-05 electric scooter, then please follow the below passage;
Check the build quality of the Scooter.

Take a test drive of the vehicle, and

Ask the showroom representative about the maintenance, when you need to do the maintenance, and How to do it.

How much will it cost for servicing after verifying everything?
If you think you are comfortable with it, decide to buy it.
Yamaha EC-05's Owner Opinion
Good Things
Light Weight
Swappable batteries
LED headlamp
Available in attractive color options
Could be Better
No external fuel filler cap
less headlamp brightness
Poor-sales service
Note: These Pros and Cons are based on real Yamaha EC-05 scooter owners to whom our team has spoken.
Yamaha EC-05's Specifications
Yamaha EC-05 Competitors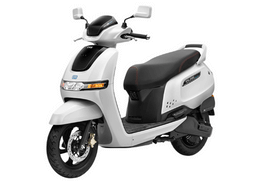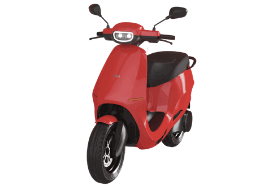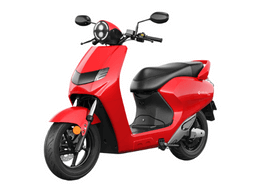 85 Km
65 kmph
4 Hour (Home Charging)
Running Cost Calculator
Use this Electric Bike Electricity Cost Calculator to find out the cost it will take to charge for your electric bike. To calculate your monthly fuel costs, you only need to input the kms you travel in a day, enter the cost of fuel in your local area.
Your monthly running cost is
Rs. 79
per month