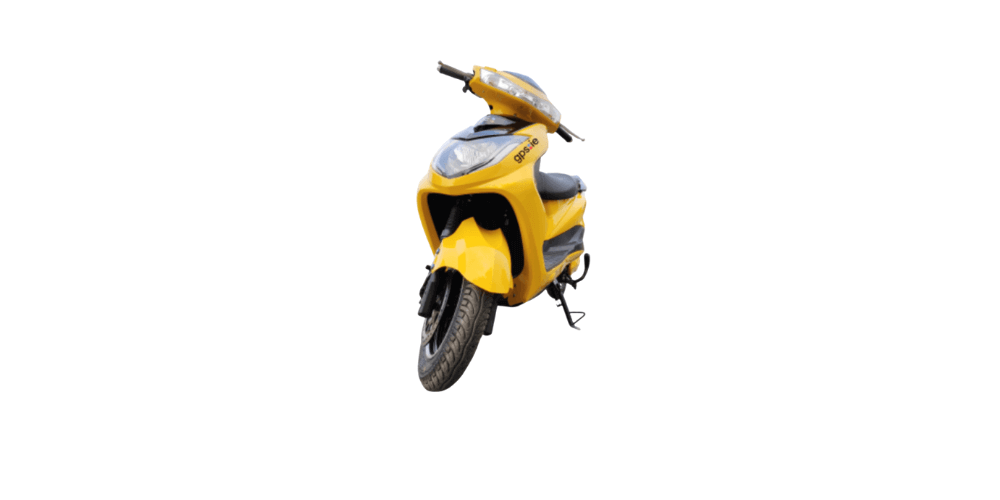 Ex-Showroom Price
64,990*
Review & win 3000
Battre gpsie Key Specification
Riding Range
65 km/charge
Top Speed
25 km
Charging Time
2.5 hours
Acceleration
NA
Motor Power
NA
Battery
Lithium Ion
Battery Swapable
Yes
Home Charger
Free
App Availability
Yes
Warranty & Registration
Motor Warranty
2 years
Battery Warranty
3 years
Vehicle Warranty
NA
Charger Warranty
3 years
License & Registration
Required
BATTRE GPSIE Overview
Electric vehicle startup Battre Electric Mobility has launched the new Battre GPSie electric scooter in India. Battre Electric Mobility has launched the GpSie electric scooter in partnership with the San Jose California-based firm. The highlight of their new product is a plethora of internet-connected features that will enhance the overall ownership experience for the customers. The electric scooter has a dedicated mobile app that allows customers to access these features via their smartphones.
FEATURES
App-based interface

USB charger

Keyless Ignition

Geofencing

Secure park

GPS tracking

Driver Behavior Report

Remote Immobilization
BattRe GpS: ie Price and Colour
Battre GPSie electric scooter is available in attractive colors which are Red, White, Blue, Black, Orange, Yellow, Silver, and Grey. These colors give it a very sober and attractive design and look. This scooter has no variant. This internet-connected electric two-wheeler has been priced at 64,990 (ex-showroom).
Display and Connectivity System
The Battre GPSie electric scooter comes with an integrated SIM, which enables features like GPS tracking, remote immobilization, geo-fencing, secure park, device management, trip reports, driver behavior report, along with several 'alert features such as device status alert, two alert, crash alert, and speeding alert. It also has features like a USB charger, an Anti-Theft alarm, and keyless ignition. It also gives you under-seat-storage space an LED-type odometer and an LED headlamp.
The Battre Electric Mobility has included the cost of the 1st year subscription in the retail price of the GPSie. From the 2nd year onwards, customers will need to pay INR 1200 annually.
Brakes, Wheels, and Suspension
For a pleasant ride, The Battre GPSie electric scooter rides on Iron Rims wheels at both ends which are shod with tubeless tires. Stopping power comes from 220 mm Disc brakes with EBS at both sides. Damping duties are handled by hydraulic forks up front and an Adjustable hydraulic coil-over at the rear.
Battery, Range, and Motor
The Battre GPSie electric scooter has a 48V/24Ah Lithium Ferro Phosphate (LFP) battery which has a life of 2000 cycles. It takes 2.5 hours to fully charge the battery. With a single charge, The GPSie can provide a range of 65 km. The electric scooter comes with a 250W BLDC hub motor and has a top speed of 25km/h.
Competitor of Battre gpsie
Warranties on BattRe GPS: ie
The Battre GPSie electric scooter gives you 3 years warranty for batteries, chargers, and tires and 2 years of BLDC Motor, and 1 year of controller and converter. Typically scooters run around 6000-8000 km a year, so chances are that they won't need a replacement for 6-7 years.
Available State
The Battre GPSie electric scooter is available at over 50 Battre Electric mobility dealerships present in several states including Tamil Nadu, Gujarat, Maharashtra, Andhra Pradesh, Uttar Pradesh, Karnataka, and Telangana. The company has planned to further expand its network and open sales outlets in other parts of the country shortly.
Servicing Details
We deeply care about the ownership of our customers. This means we won't stop at just selling the scooter to you. We have a dedicated service team in every city that we sell in. We always try our best to stand by our commitments. We have a very great team of highly experienced engineers, technicians, managers, associates, and executives.
Subsidy and Tax Exemption
The Battre GPSie electric scooter two-wheelers are not eligible for the FAME II subsidy scheme because for subsidy the eligibility criteria for this scheme is a minimum range of 80 km and a minimum top speed of 40km/h but this scooter provides a maximum range up to 65km and has a top speed of 25km/h.
License and Registration
You need no license or Registration in India for scooters that have their top speed capped at 25km per hour or have a motor of 250w or lower. However, you do not need of driver's license to ride this electric scooter because an electric two-wheeler having a power output of fewer than 250 watts and a top speed no greater than 25 kmph is classified as an electric bicycle or electric bike.
Final Thoughts about BattRe Gpsie
Lastly, we would suggest that if you are going to buy a BattRe Gpsie electric scooter, then please follow the below passage;
Check the build quality of the Scooter,

Take a test drive of the vehicle, and

Ask the showroom representative about the maintenance, when you need to do the maintenance, and How to do it.

How much will it cost for servicing after verifying everything?
If you think you are comfortable with it, decide to buy it.
Battre gpsie Competitors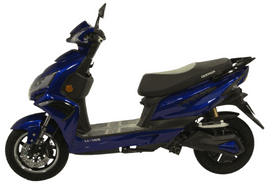 Ex-showroom price
86,590 Onwards
88 km
58 kmph
3 to 3.5 hrs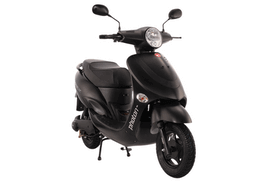 Ex-showroom price
80,790 Onwards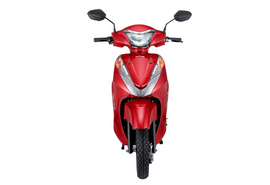 Ex-showroom price
77,393 Onwards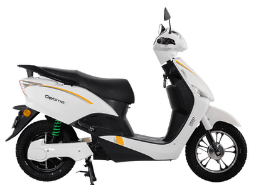 Optima Hx Single Battery
Hero Electric
Ex-showroom price
62190 Onwards
82 km
45 Km/ hr
4-5 hours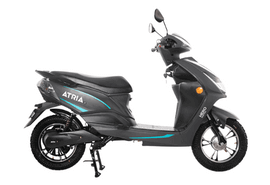 Ex-showroom price
71,690 Onwards
Battre gpsie Owner Opinion
Good Things
Unique Features.
Detachable battery.
Easy to manage due to lightweight.
Comfortable seat.
Could be Better
Range could be better.
lack of support system
Less speed
Note: These Pros and Cons are based on real Battre Gpsie scooter owners to whom our team has spoken.
Battre gpsie Specifications
Running Cost Calculator
Use this Electric Bike Electricity Cost Calculator to find out the cost it will take to charge for your electric bike. To calculate your monthly fuel costs, you only need to input the kms you travel in a day, enter the cost of fuel in your local area.
Your monthly running cost is
Battre gpsie Reviews
No review yet.
0 ratings
Review & win 3000